1st September, the first day of Autumn, AND – let's not forget! – WE'RE GOING BACK TO HOGWARTS!

Am I the only one who's been going back to Hogwarts for the past 19 years? I guess the problem is that I never wanted to leave, not even to become an adult and entering the Wizarding World (although I would still quite like a job as an Unspeakable!). You cannot deny how good it would feel to jump on the Hogwarts Express, meet up with your friends after the summer holidays, change into your robes etc. and chat about this and that. Arriving at Hogsmeade and reuniting with Hogwarts beauty! Seeing all of the anxious first years getting sorted – that never gets old – hear what the Headmaster had to say and eat a well-preparated dinner before heading to your respective common rooms. Ah, life at Hogwarts begins again.
Get back to Hogwarts with this fun little Pottermore quiz: BACK TO HOGWARTS! You decide if you want to take it on easy, medium or hard – but please tag me on Twitter @Pernille_ba as I would love to see your results.
3 THINGS I LOOK FORWARD TO THIS FALL? 
1.

My Dad Wrote A Porno is back!
Only the BEST PODCAST IN THE WORLD – and my personal favourite – is back Monday 9 September with season 5 / book 5 of Belinda Blinked. I think it's the biggest word of mouth podcast out there but I'm not sure. If you haven't yet listened to it WHAT ARE YOU DOING? Requirements: just don't be a prude – and be over 15 – and you should be fine. God I can't wait!
2.

My Blogiversary!
30 November my little blog turns 1! Truth be told, when I started the blog I did NOT think that I would have blog posts that would last me for a year let alone several. But here I am with more drafts than published posts and I wonder if I will be writing all of them? As I'm writing this I have 69 drafts just sitting there ready to be finished. And me who thought I wouldn't be able to find things to write about…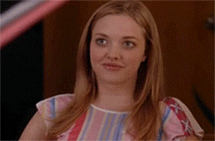 3.

I WAS excited for Outlander!
But it's been delayed until early 2020 *sigh*! I'm a huge sucker for Outlander (although I haven't managed to get through the books) and I personally think the series is better than the books. Unconventional, I know, but that's how I feel.
3 THINGS I WANT TO DO THIS FALL!
1.

I want to read!
I haven't read for months now and I think I've been suffering from new book fatigue (yes, it's a thing!). I wouldn't mind re-reading the Harry Potter series again and perhaps read Wild by Cheryl Strayed which I have been wanting to do for a very long time. I should have a lot of time just being on my own this fall so that I can make this a reality.
2.

Not fall into total dispair!
What an uplifting post this has turned out to be…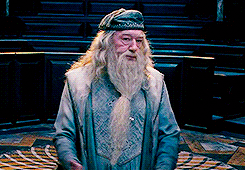 What? I got engagaed and now my future husband is leaving the country to go home and I won't see him for months! I'll try to stay positive (after I've cried a river) and focus on getting better, writing, reading, and whatever else comes to mind to keep me occupied. Thank God for social media and modern technology!
3.

Work hard!
And I will! I finally have got myself a physiotherapist who seems to know what he's doing (I hope!) so I should see some progress. Hopefully I'll be able to have a decent Christmas. God, I love Christmas!
I don't know about you but if you think about it the season of Autumn isn't so bad after all. Although is it weird that 2019 has gone so quickly (I feel as if I say that every year) I can't wait for Christmas season, having lights in the window sills and making hot chocolate while wearing chunky sweaters.
Cheers!
---
Stay magical by following me on Instagram for more Harry Potter content.

---
What are you looking forward to this fall?
And how much are you looking forward to Christmas?
Leave your thoughts and comments down below.